Our technology continues to impress. Here are a few examples.
Ambitious project at Rio Tinto!
January 2022
Rio Tinto installed a new magnesium furnace. The manoeuvrability of the Solo 20 in confined spaces allowed the furnace to be delivered in one piece. Otherwise, it would have had to be disassembled, delivered in parts and reassembled on site.
Launch of the Solo 10 range
October 2021
We are unveiling pictures of our new Solo 10. A revolutionary product specially designed to facilitate the movement of heavy loads up to 10T. Ultra-compact dimensions, unequaled lightness, ergonomic handles and a height of only 5". 
CMTS 2021
October 2021
The Foxtrot Industriel team traveled to Toronto to the CMTS Industry Show to explore the Ontario market. Several important encounters were made!
New member on the team
September 2021
Here is the brand new member of the Foxtrot Industriel team! Our new van designed in our image will allow us to travel much more easily our Solo.
Unveiling of the new photos of the Solo 20
August 2021
Check out the new photos taken of the Solo 20! These images will allow a more realistic vision of our products for our clients.
Replacement of an engine at Domtar
July 2021
This move made in collaboration with Groupe PMI allowed us to show Domtar the lightness of our system. Indeed, we moved on a mezzanine as well as on a freight elevator which would not have been possible with a forklift!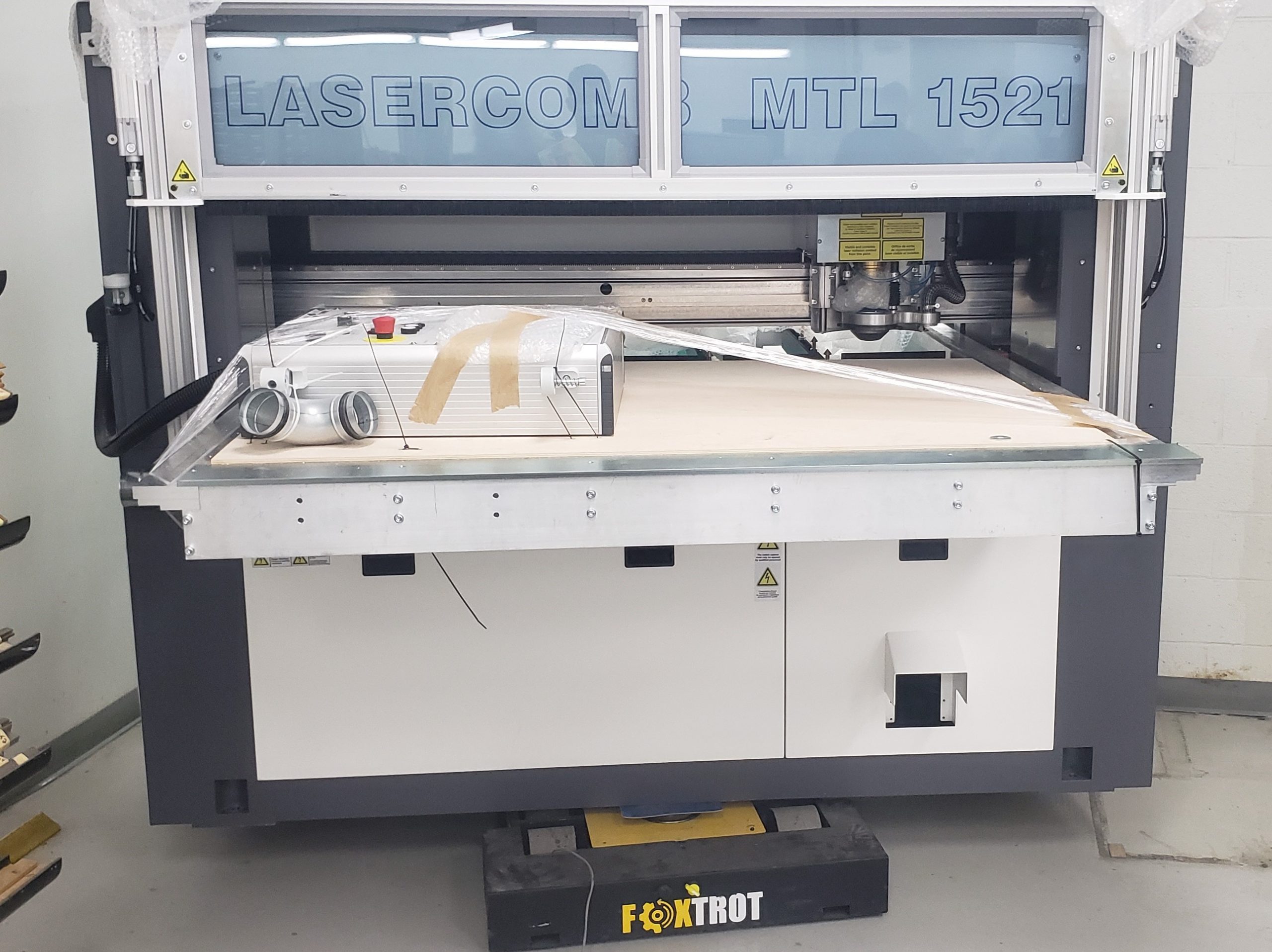 Success of another test at WestRock
April 2021
This test done with our Solo 20 and the collaboration of Egzatek allowed the moving of a laser cutter at WestRock.
Clean room machinery moving at C2MI
January 2021
This demonstration showed the performance of the Solo 20 prototype in a controlled environment in a clean room at C2MI in Bromont.
American Biltrite Ltd testimonial
October 2020
Our first demonstration in a real-life situation took place at American Biltrite Ltée in Sherbrooke. This major milestone proved the effectiveness of the Solo 20 first prototype.
Exhibition at the SIMEC Industrial Show
October 2019
Foxtrot's team learned about the issues faced by their clients at the very beginning of the project. This was done through various interviews, field observations and discussions at SIMEC. An article in the MCI magazine was published following this event.
You have a project in mind ?
Contact us !
3000 boulevard de l'Université P1, Sherbrooke, QC, J1K 0A5, Canada