Our technology continues to impress. Here are a few examples.
Replacement of an engine at Domtar
July 2021
This move made in collaboration with Groupe PMI allowed us to show Domtar the lightness of our system. Indeed, we moved on a mezzanine as well as on a freight elevator which would not have been possible with a forklift!
Finalist for the Défi Start-Up 2021
June 2021
Foxtrot Industrial is officially one of the 10 finalists amog 139 participations for the sixth edition of the Défi Start-Up organized by Les Affaires. You can easily vote for our company by liking our video on their Facebook's page!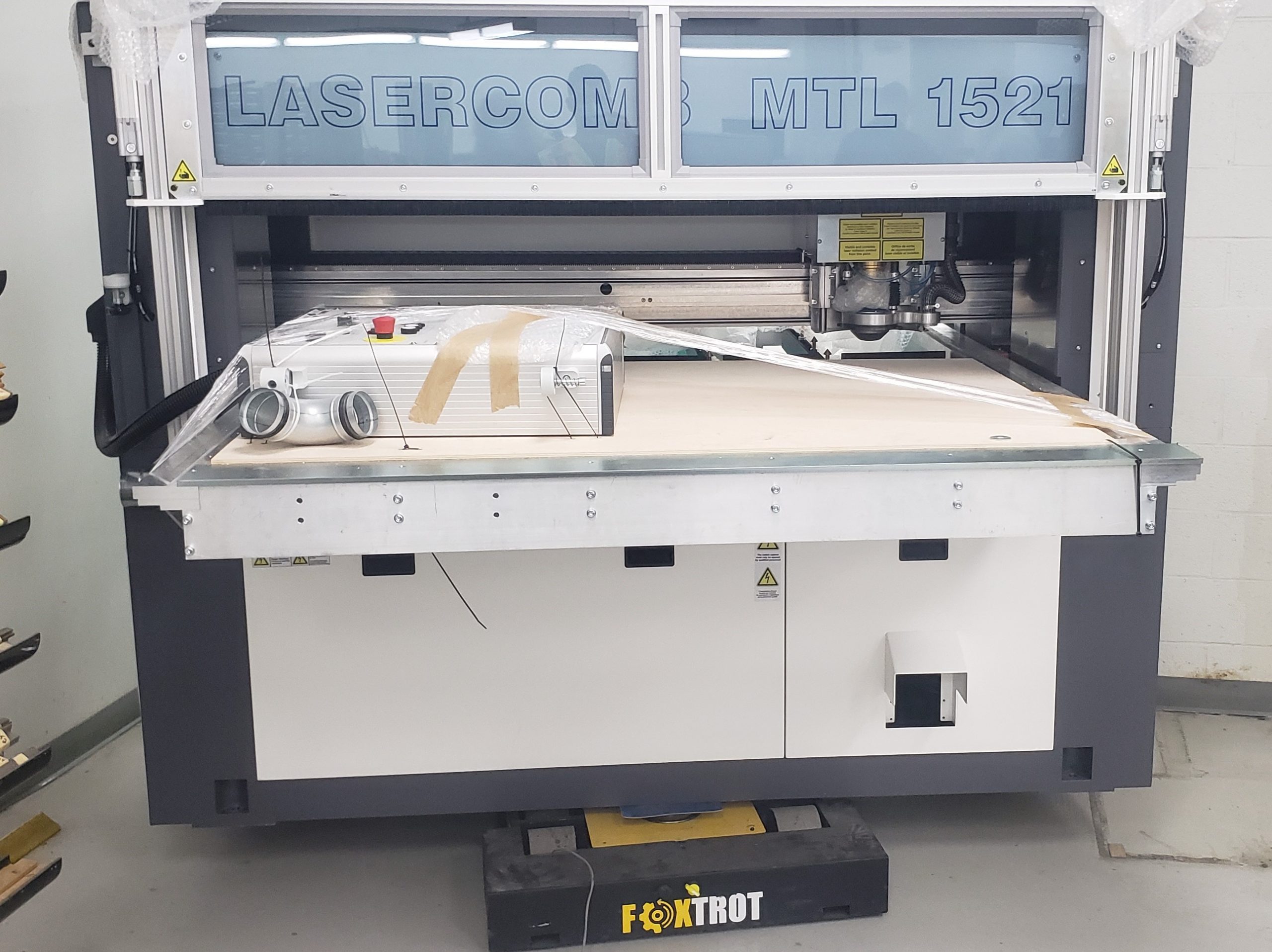 Success of another test at WestRock
April 2021
This test done with our Solo 20 and the collaboration of Egzatek allowed the moving of a laser cutter at WestRock.
Clean room machinery moving at C2MI
January 2021
This demonstration showed the performance of the Solo 20 prototype in a controlled environment in a clean room at C2MI in Bromont.
Winner of the Createk Contest
December 2020
The Createk Contest is a pitch competition featuring student entrepreneurs from University of Sherbrooke. Foxtrot won the Relève category in 2018 and the Invention category in 2020. To watch our 5 minute pitch go to 1:28:50 in the following video.
American Biltrite Ltd testimonial
October 2020
Our first demonstration in a real-life situation took place at American Biltrite Ltée in Sherbrooke. This major milestone proved the effectiveness of the Solo 20 first prototype.
Radio-Canada interview
September 2020
Following the article published on the University of Sherbrooke's website, Foxtrot's president Charles-Éric Raymond was invited to the morning show hosted by Renée Dumais-Beaudoin to discuss his experience.
Article on the University of Sherbrooke website
August 2020
In this article, Foxtrot's president Charles-Éric Raymond, is presented as the winner of J.R. André Bombardier Family Scholarship for Technological Entrepreneurship. Charles-Éric Raymond discusses his experience as a student entrepreneur.
Exhibition at the SIMEC Industrial Show
October 2019
Foxtrot's team learned about the issues faced by their clients at the very beginning of the project. This was done through various interviews, field observations and discussions at SIMEC. An article in the MCI magazine was published following this event.
You have a project in mind ?
Contact us !
3000 boulevard de l'Université P1, Sherbrooke, QC, J1K 0A5, Canada