Our motorized machine dolly at your service
Our team is committed to providing impeccable industrial maintenance and safe products to its customers.
You have loads with complex geometries to move? No problem. We offer custom accessories from design to manufacturing.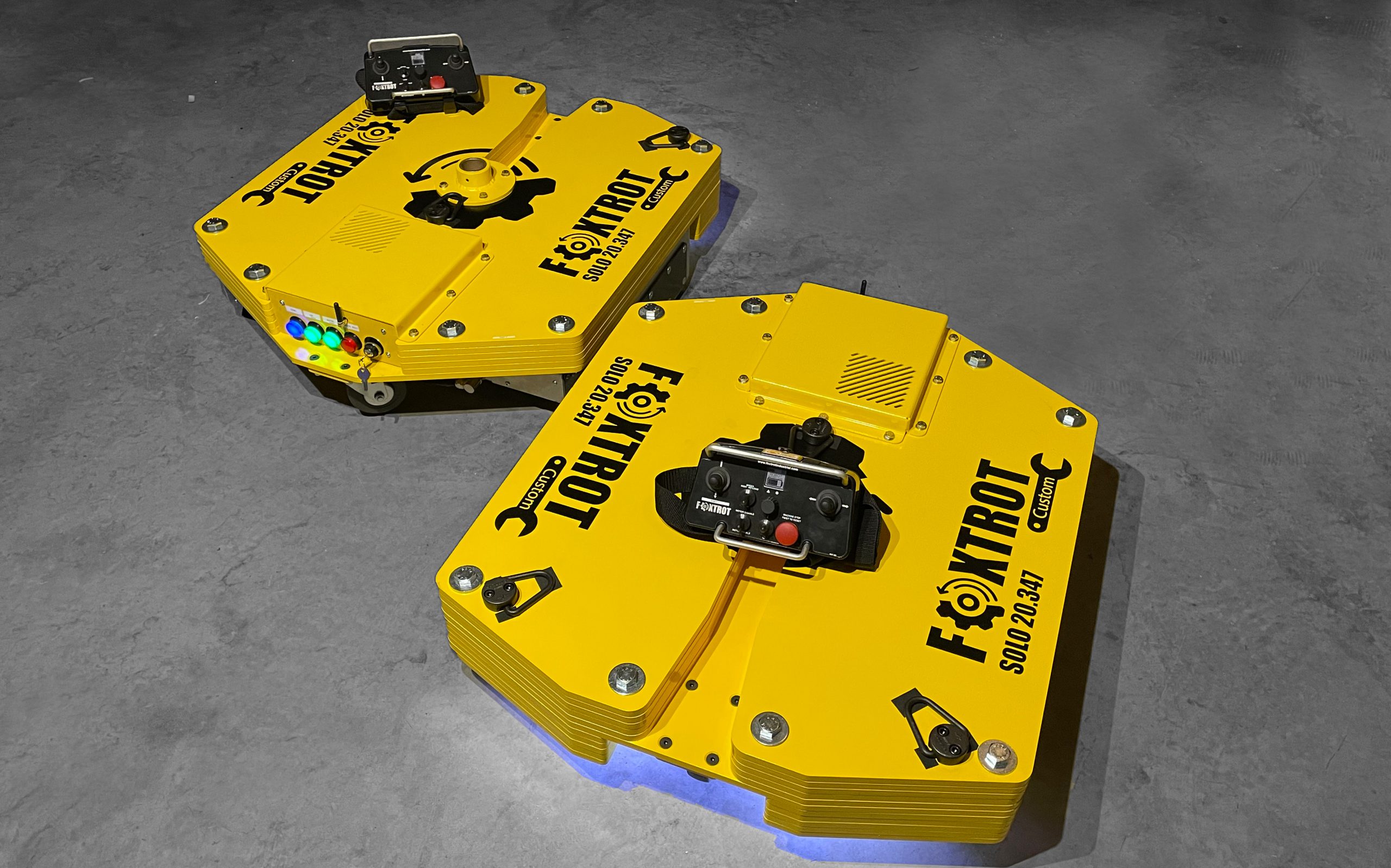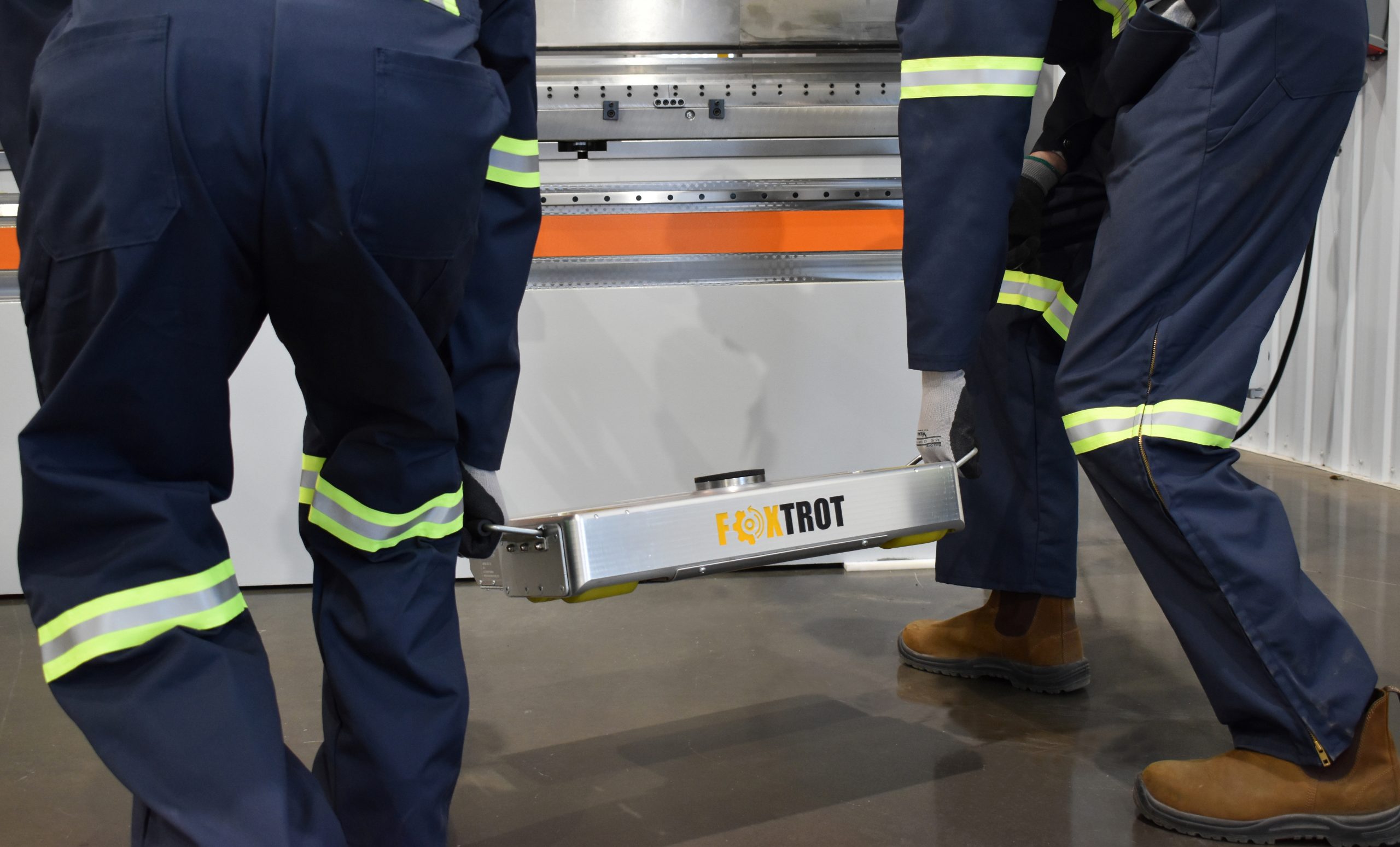 We offer the possibility of renting our motorized machine dolly with a qualified operator. This option allows you to have a worry-free experience. (Quebec only)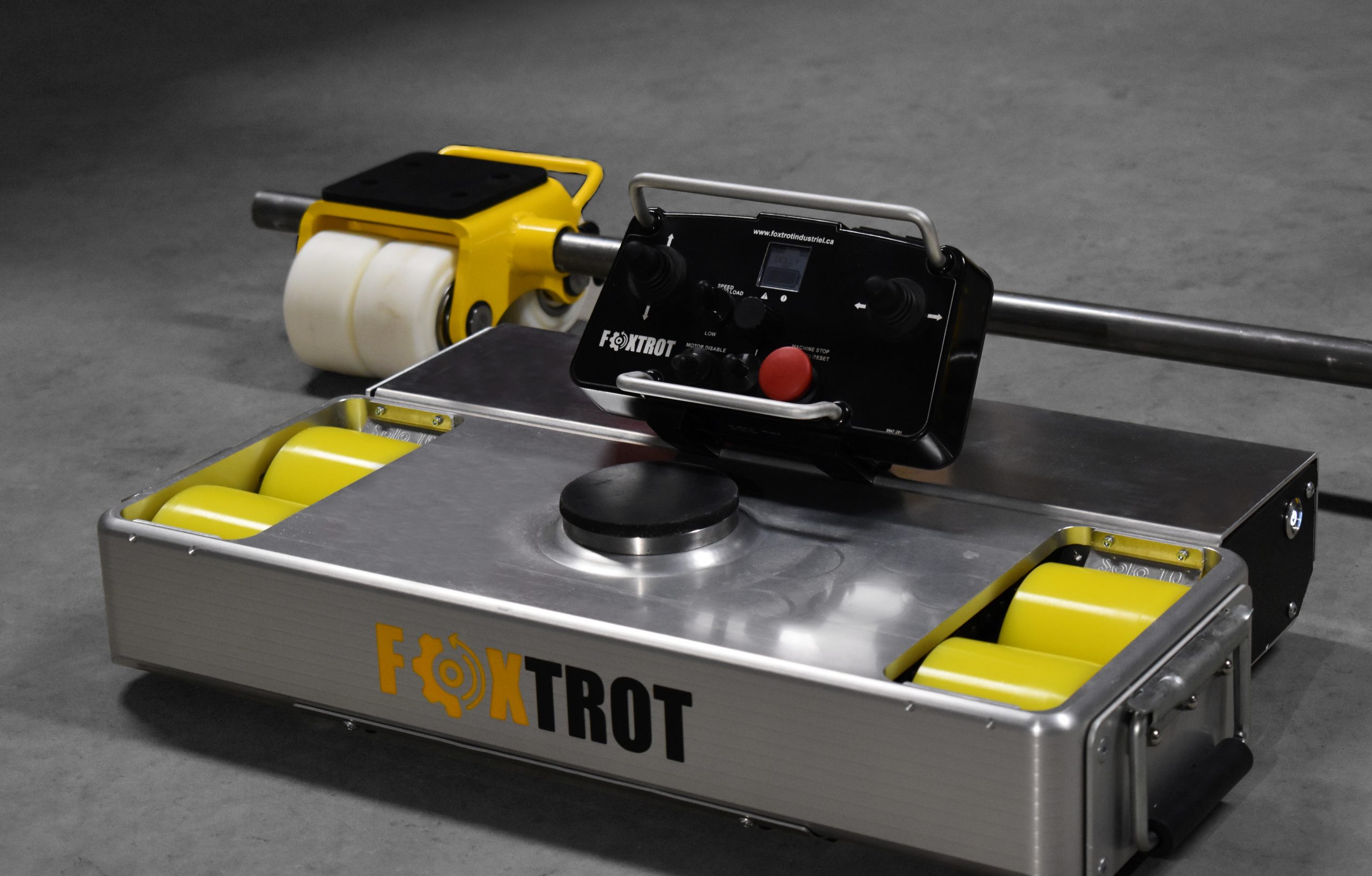 All our motorized machine dollies and accessories are available for rental in Canada. Our rates are variable according to the length of the rental.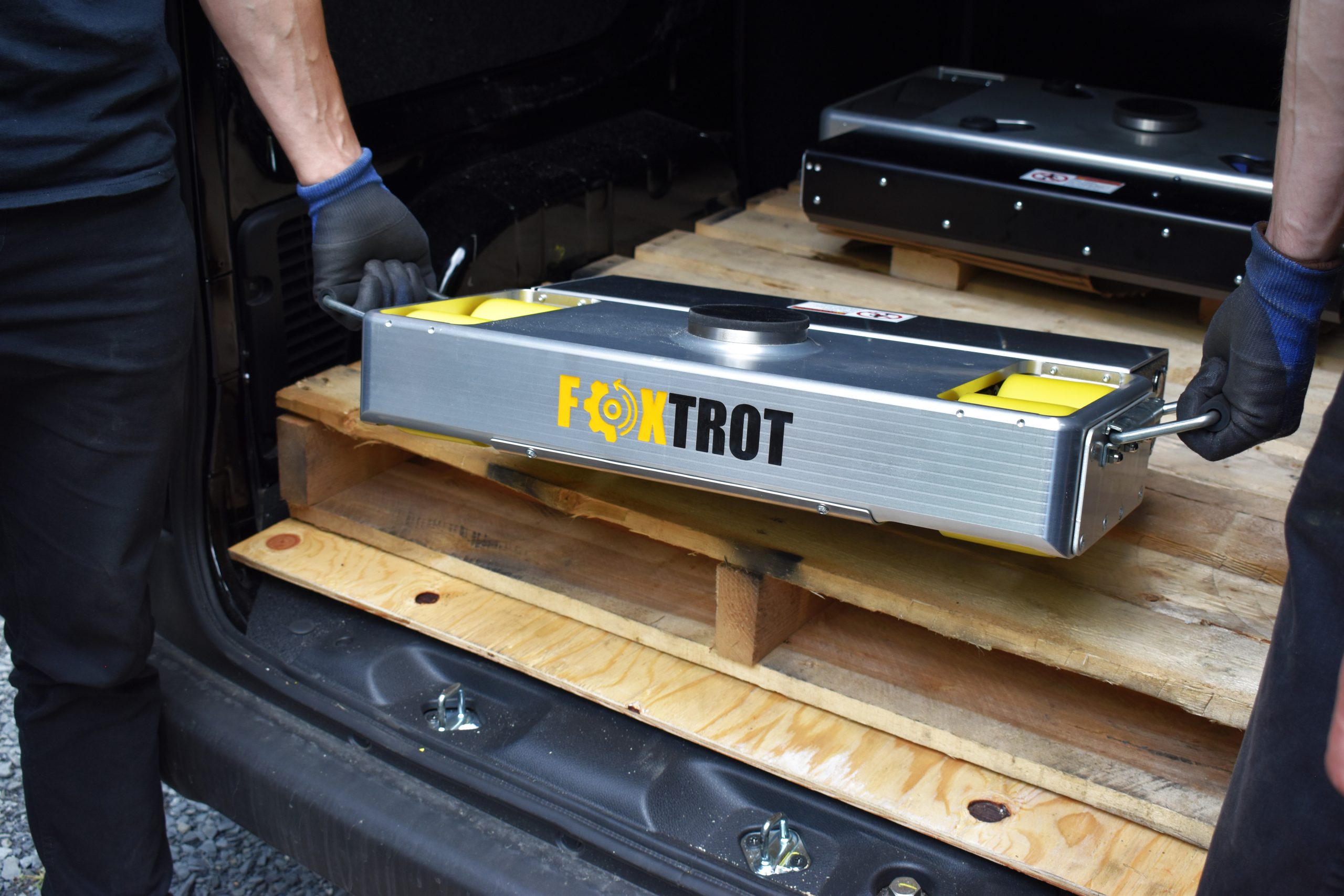 Care and maintenance of your Foxtrot products
Make sure you get the most out of your Foxtrot products by letting us take care of the maintenance either scheduled or on demand.
New Office
June 2022
The Foxtrot Industrial team is now located in Saint-Hyacinthe! This move is a big step for the growth of our company. In addition to being closer to our customers, the expansion will allow us to meet the growing demand. 
Big Challenge with a Client
June 2022
Our team worked with Plomberie L&P Lavallée inc. to enter a tank in an underground parking lot. Because the door was to small, the forklift couldn't get inside and that's why it was instead used as a support for the Solo to go down the slope.
Ambitious project at Rio Tinto
January 2022
Rio Tinto installed a new magnesium furnace. The manoeuvrability of the Solo 20 in confined spaces allowed the furnace to be delivered in one piece. Otherwise, it would have had to be disassembled, delivered in parts and reassembled on site.
7871 Av. Raoul-Lassonde, Saint-Hyacinthe, QC, J2R 1E4, Canada