Discover our motorized machinery dolly designed to ease the movement of heavy loads up to 20T.
All Solo products come with a wireless remote control including a certified emergency stop and a signaling horn.
*Patent pending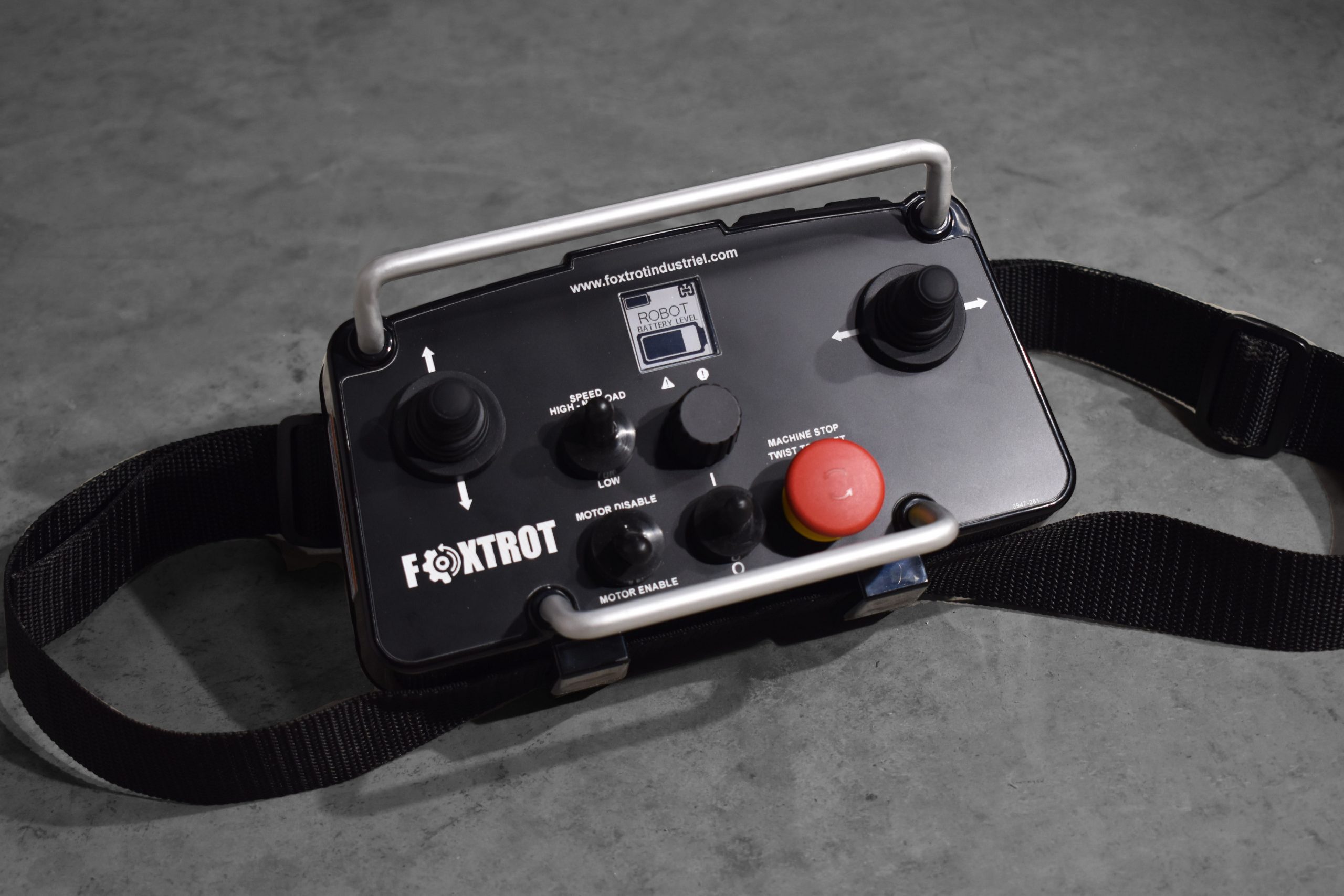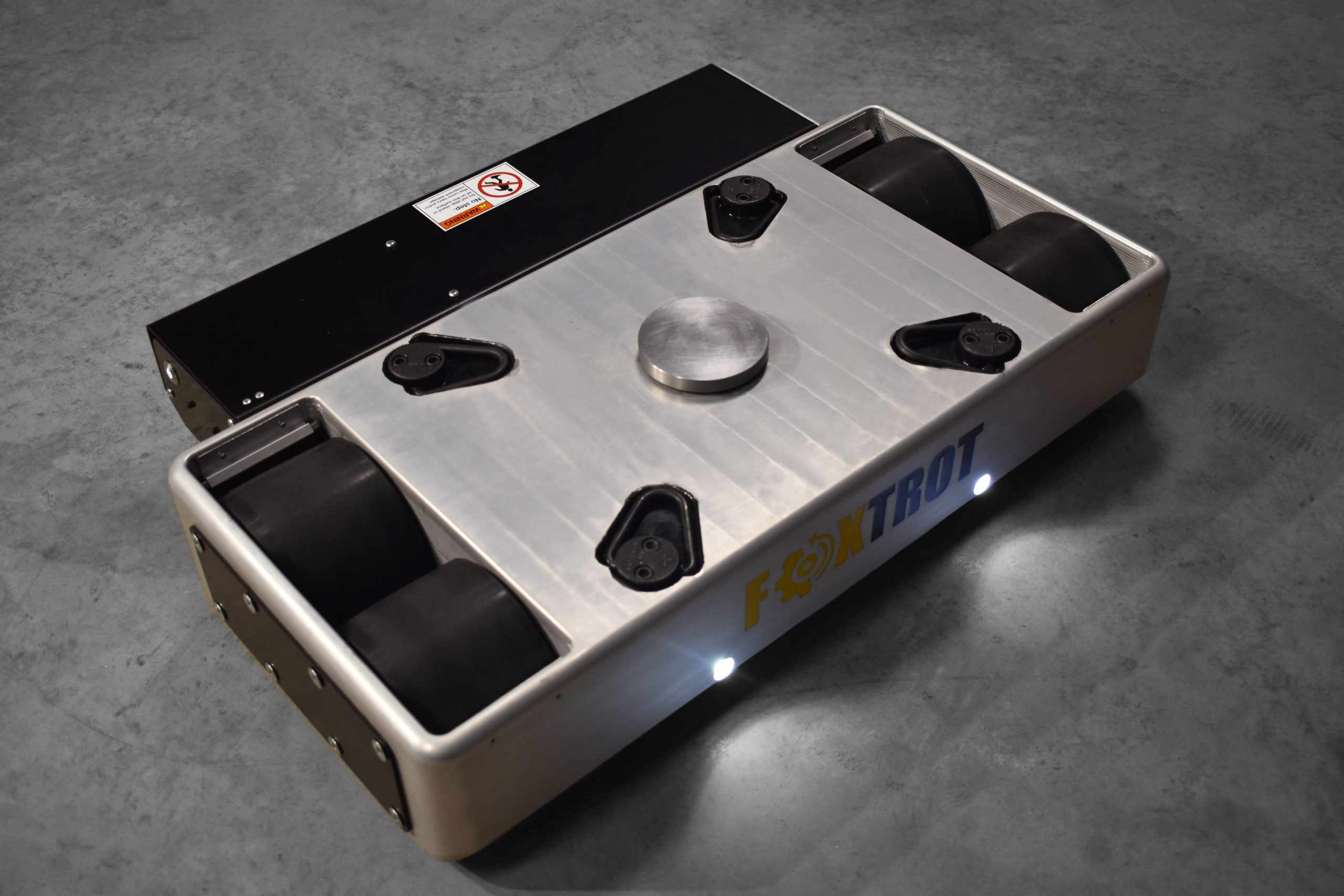 Solo 20
With its 20 T capacity, the Solo 20 is the most popular tool in its range. It offers the best performance in load capacity and compact size. A variety of accessories and custom solutions are available. This makes it the most flexible tool to handle any heavy load.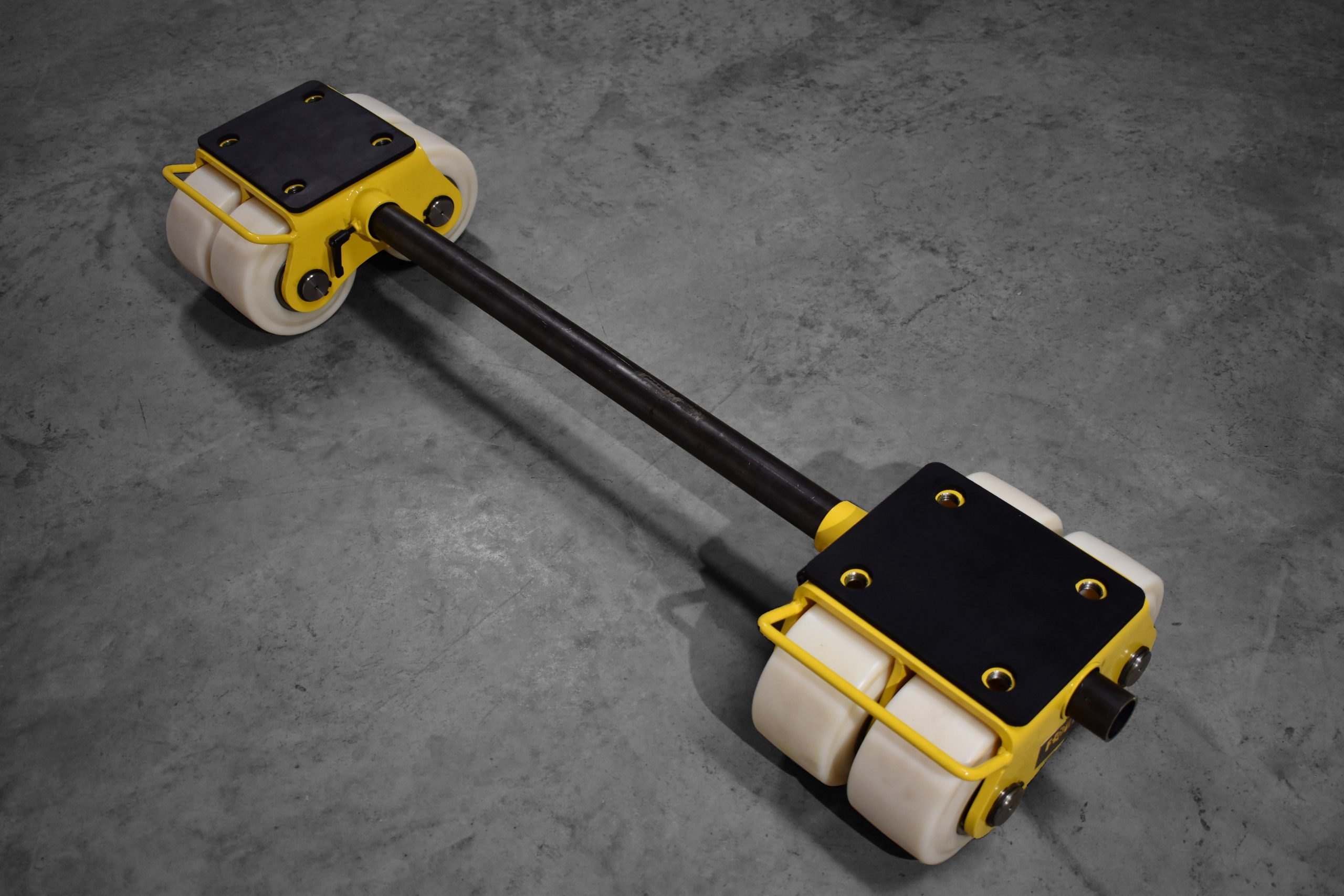 SK20 skates
The SK20 skates adapt to different geometries with their multi-position alignment bar. The 6″ non-marking wheels of the SK20 skates limit rolling resistance. The top rubber surface ensures load adherence. With their integrated handles, they are easy to transport.
Make the most of your Foxtrot products by adapting them to your reality and maintain them easily to ensure the best performance.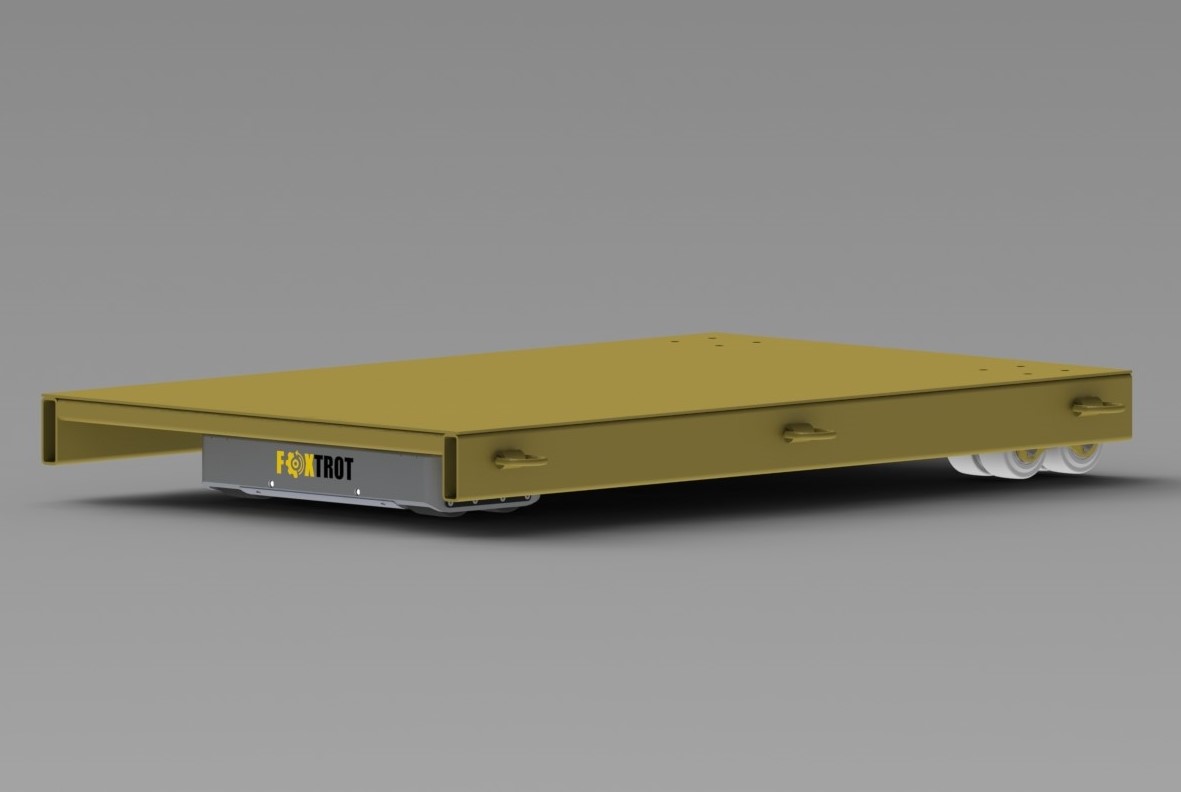 P20
The P20 platform is specially designed to move engines, transmissions, small machines, molds, etc. It can be placed directly on the Solo 20 and allows you to use a single Solo for several platforms. The P20 platform allows you to store your heavy loads where overhead cranes cannot go.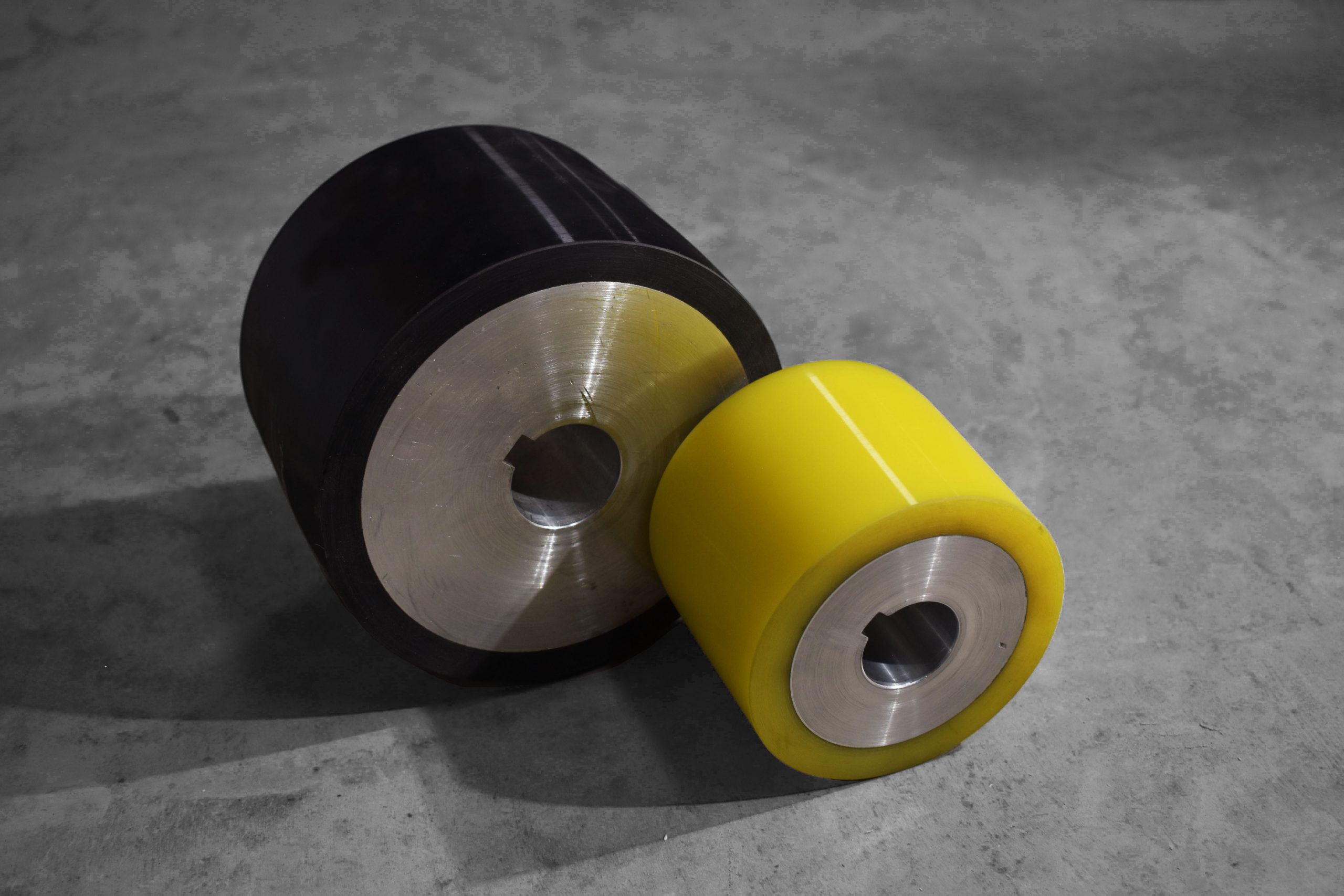 Spare wheels
Ensure the best performance from your Foxtrot products by replacing your wheels. Solo 20 custom wheels provide good traction, WM20 and WF20 wheels minimize rolling resistance.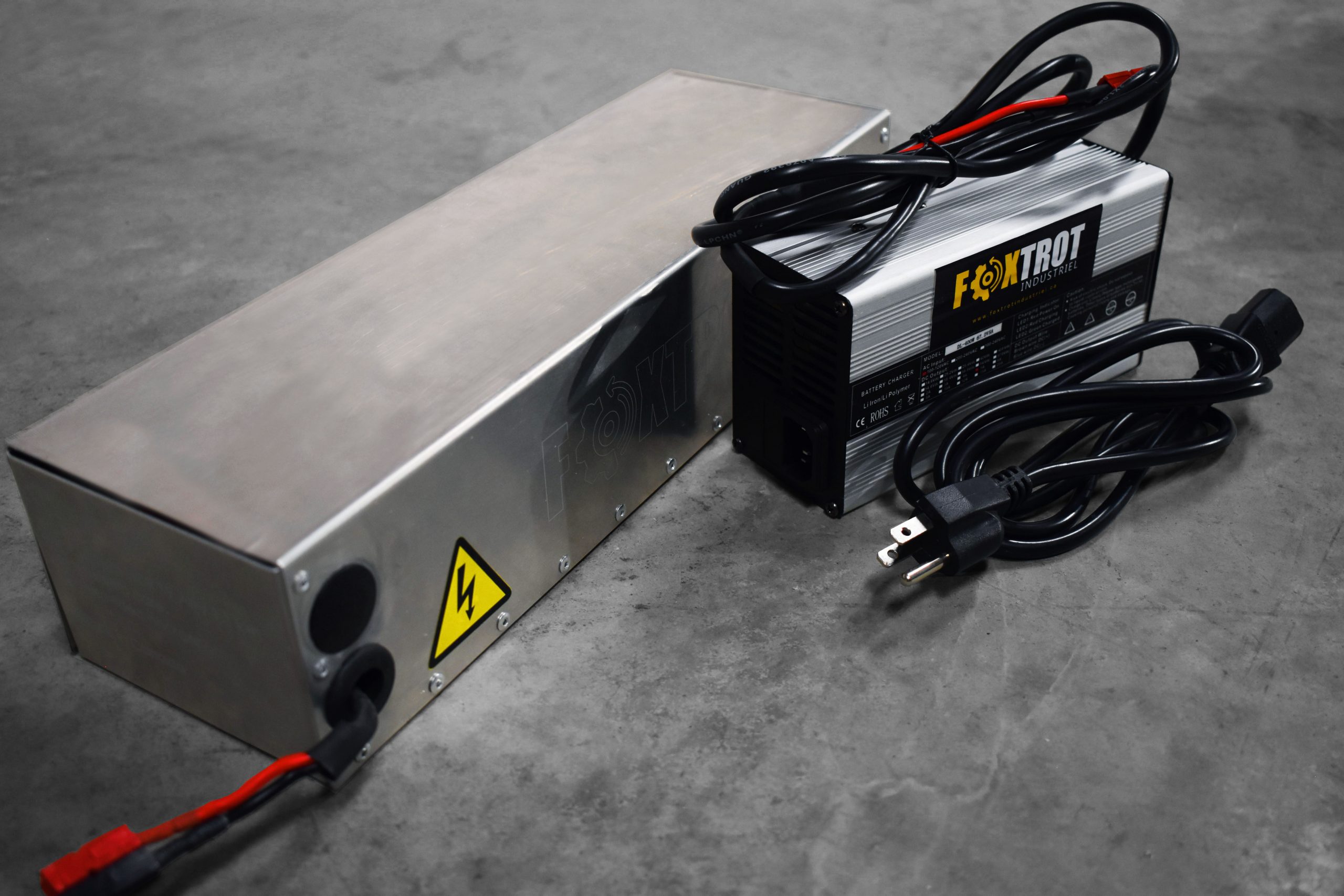 Spare batteries
Use Solo 20 replacement batteries to keep your Solo running without interruption. The custom-made 60V lithium batteries optimize autonomy while being compact.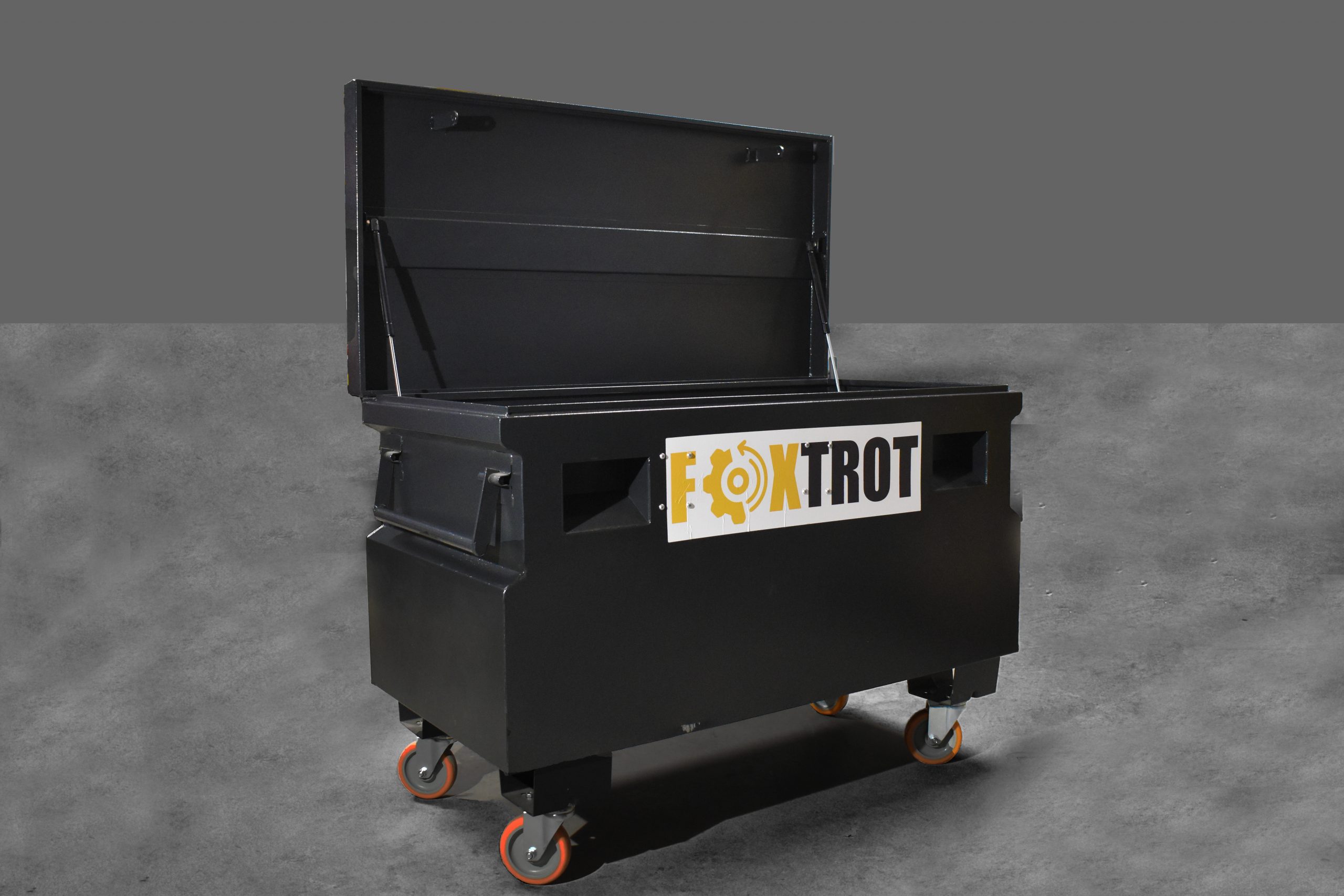 Worksite box
Get to the worksite quickly with the transport box that provides optimal storage and extends the life of your Foxtrot products. The robot access ramp eliminates the need for lifting. The top space allows you to store all your rigging accessories.
See the Solo 20 in action
3000 boulevard de l'Université P1, Sherbrooke, QC, J1K 0A5, Canada