Handle any heavy load
without compromising on safety
Robots for transporting heavy loads in industrial environments.
Made in Canada

Discover our products specially designed for factory fittings.
Solo*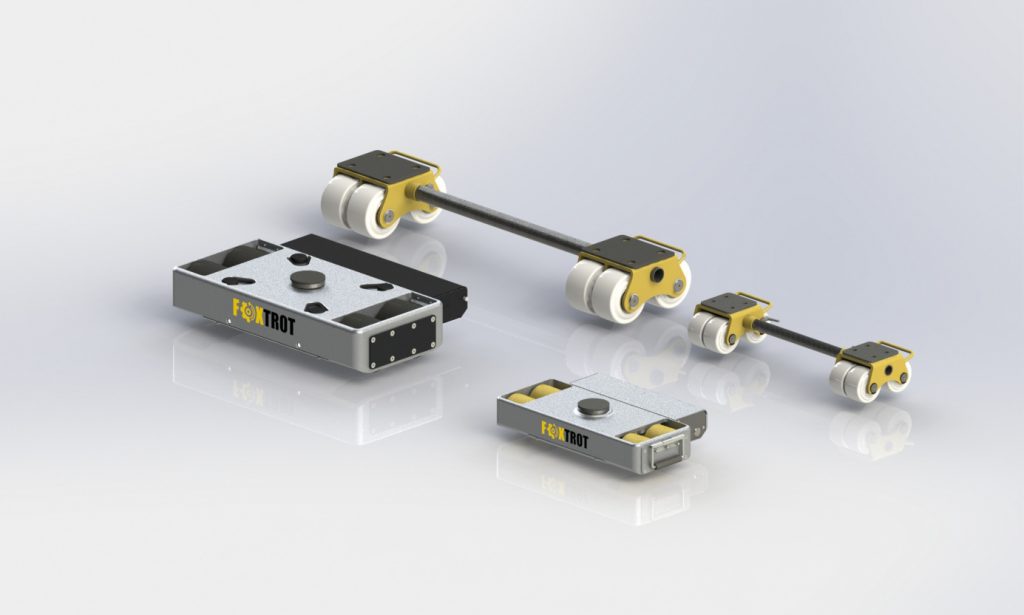 Ideal for moving machine tools, CNC, presses, and mixers. It is the simplest solution for moving heavy loads in factories.
Accessories and parts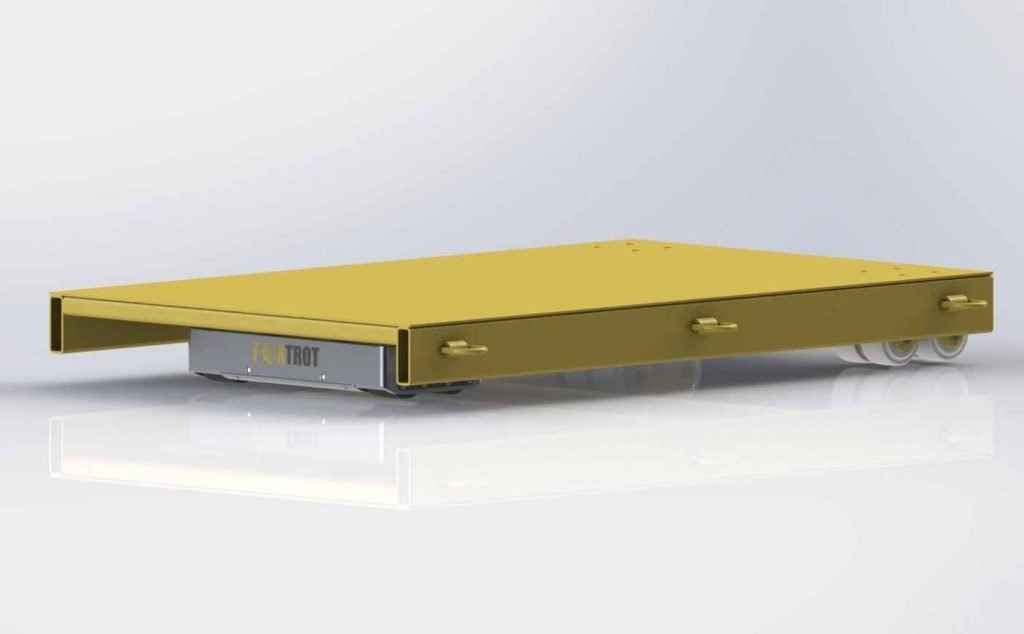 Adapt your robotic system to your reality. Our accessories are sold separately or as bundle packages, depending on your needs. Whether it is a platform with special dimensions, a set of non-motorized dollies or spare wheels, we have them.
Clean room machinery moving at C2MI
January 2021
This demonstration showed the performance of the Solo 20 prototype in a controlled environment in a clean room at C2MI in Bromont.
Total mobility
Forklift operation in tight spaces can quickly become a nightmare. Since the Solo robot sits directly under the charge, it only needs the space taken by the load itself!
Safe
Our robotic systems are remotely controlled with a certified industrial remote control, which allows the operator to stay clear of danger. Without fear of dropping your load, it has never been easier to move heavy objects on inclined planes.
Compact
Foxtrot robotic systems, with respect to their load capacity, are the most compact ever created. Their overall dimensions and slim profile ensure easy installation under the load.
Replacement of an engine at Domtar
June 2021
The replacement of an engine made in collaboration with Groupe PMI allowed us to demonstrate to Domtar the lightness and the compactness of our product. Indeed, the Solo 20 has been able to move on a mezzanine and on a freight elevator wich would not have been possible with a forklift!
Finalist of the Défi Start-Up 2021!
June 2021
Foxtrot Industriel is officially one of the 10 finalists among 139 participations for the sixth edition of the Défi Start-Up presented by Les Affaires. To vote for our company, go put a like on our video on Facebook!
Success of another test made at WestRock
April 2021
This test made with Solo 20 and in collaboration with Egzatek allowed the move of a laser cutting machine at WestRock.
3000 boulevard de l'Université P1, Sherbrooke, QC, J1K 0A5, Canada