Handle any heavy load
without compromising on safety
Robots for machinery moving in industrial environments.
Made in Canada

Discover our products specially designed for factory fittings.
Solo*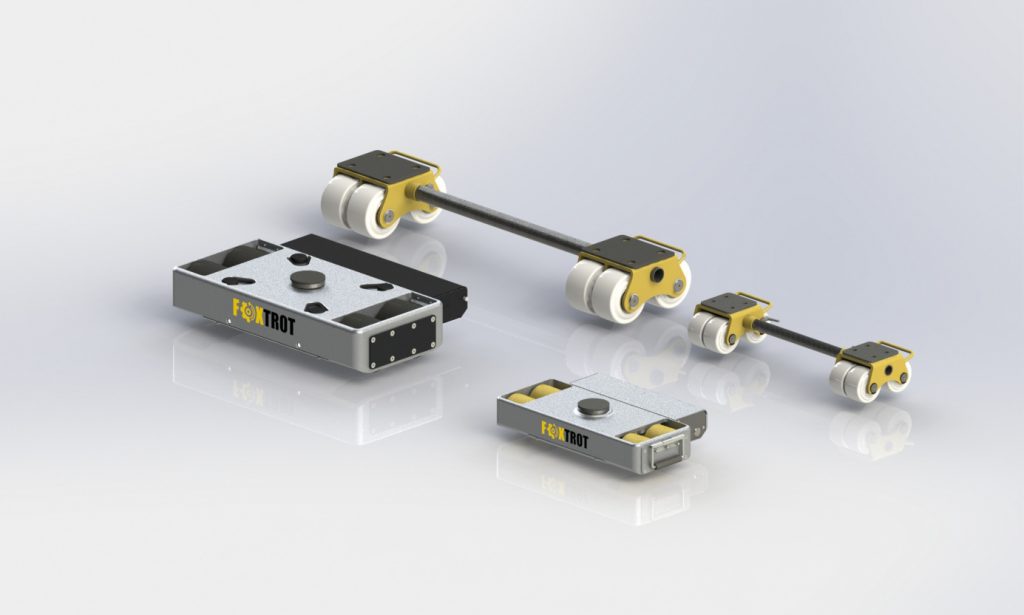 Ideal for moving machine tools, CNC, presses, and mixers. It is the simplest solution for a machinery moving with heavy loads in factories.
Platforms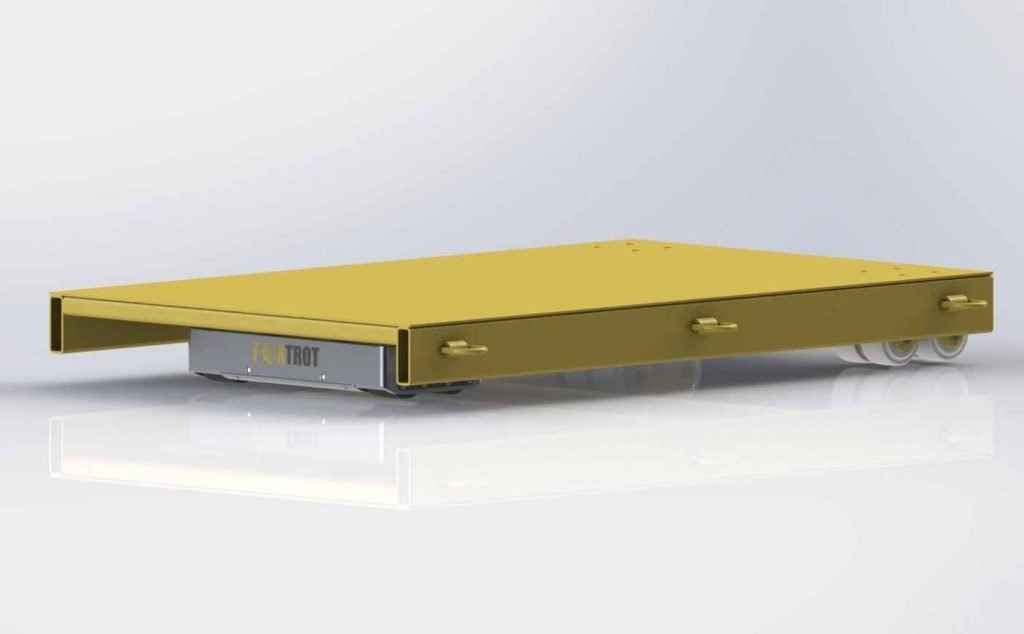 Adapt your robotic system to your reality. Our accessories are sold separately or as bundle packages, depending on your needs. Whether it is a platform with special dimensions, a set of non-motorized dollies or spare wheels, we have them.
Clean room machinery moving at C2MI
January 2021
This demonstration showed the performance of the Solo 20 prototype in a controlled environment in a clean room at C2MI in Bromont.
Total mobility
Forklift operation in tight spaces can quickly become a nightmare. Since the Solo robot sits directly under the charge, it only needs the space taken by the load itself!
Safe
Our robotic systems are remotely controlled with a certified industrial remote control, which allows the operator to stay clear of danger. Without fear of dropping your load, it has never been easier to move heavy objects on inclined planes.
Compact
Foxtrot robotic systems, with respect to their load capacity, are the most compact ever created. Their overall dimensions and slim profile ensure easy installation under the load.
Gala Forces Avenir
Octobre 2021
We are proud to be the winners of the Forces Avenir Gala for the entrepreneurship, business and economic life category. A huge thank you to this organization and to the University of Sherbrooke for supporting us throughout our project!
CMTS 2021
October 2021
The Foxtrot Industriel team traveled to Toronto to the CMTS Industry Show to explore the Ontario market. Several important encounters were made during this week!
New member on the team
September 2021
Here is the brand new member of the Foxtrot Industriel team! Our new van designed in our image will allow us to travel much more easily our Solo.
3000 boulevard de l'Université P1, Sherbrooke, QC, J1K 0A5, Canada